Ayu Mexico Blog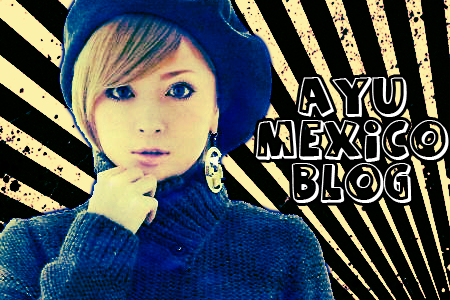 Info
Username:
kumi_duff
Description:
Blog Mexicano Dedicado a la Reina del Jpop
URL:
http://ayu-mexico.blogspot.com/
Category:
J-Pop
Member Since:
2009-02-01
Average Rating:
4 / 5
Number of Ratings:
27

Reviews
2012-09-22 23:51:04
xZ9dnk <a href="http://gnzfijlffcdi.com/">gnzfijlffcdi</a>
2014-12-28 00:52:38
90 members isn't a group, it's a vlailge. I don't get the appeal of this manufactured music--why not just replace the girls with robots and be done with it? I'm sure the music would be exactly the same, and nobody would need to tortured like this.
Rate and Review This Site
Show All Reviews
Stats
| Daily | Unique PVs | Total PVs | Unique In | Total In | Unique Out | Total Out |
| --- | --- | --- | --- | --- | --- | --- |
| Average | 0.1 | 0.1 | 0.0 | 0.0 | 0.0 | 0.0 |
| Today | 0 | 0 | 0 | 0 | 0 | 0 |
| Yesterday | 0 | 0 | 0 | 0 | 0 | 0 |
| diciembre 07 | 0 | 0 | 0 | 0 | 0 | 0 |
| diciembre 06 | 0 | 0 | 0 | 0 | 0 | 0 |
| diciembre 05 | 0 | 0 | 0 | 0 | 0 | 0 |
| diciembre 04 | 0 | 0 | 0 | 0 | 0 | 0 |
| diciembre 03 | 1 | 1 | 0 | 0 | 0 | 0 |
| diciembre 02 | 0 | 0 | 0 | 0 | 0 | 0 |
| diciembre 01 | 0 | 0 | 0 | 0 | 0 | 0 |
| noviembre 30 | 0 | 0 | 0 | 0 | 0 | 0 |
| Highest | 44 | 124 | 2 | 3 | 2 | 2 |
| Weekly | Unique PVs | Total PVs | Unique In | Total In | Unique Out | Total Out |
| --- | --- | --- | --- | --- | --- | --- |
| Average | 0.2 | 0.2 | 0.0 | 0.0 | 0.0 | 0.0 |
| This Week | 0 | 0 | 0 | 0 | 0 | 0 |
| Last Week | 1 | 1 | 0 | 0 | 0 | 0 |
| Week 48 | 0 | 0 | 0 | 0 | 0 | 0 |
| Week 47 | 0 | 0 | 0 | 0 | 0 | 0 |
| Week 46 | 0 | 0 | 0 | 0 | 0 | 0 |
| Week 45 | 0 | 0 | 0 | 0 | 0 | 0 |
| Week 44 | 0 | 0 | 0 | 0 | 0 | 0 |
| Week 43 | 1 | 1 | 0 | 0 | 0 | 0 |
| Week 42 | 0 | 0 | 0 | 0 | 0 | 0 |
| Week 41 | 0 | 0 | 0 | 0 | 0 | 0 |
| Highest | 264 | 541 | 9 | 11 | 4 | 4 |
| Monthly | Unique PVs | Total PVs | Unique In | Total In | Unique Out | Total Out |
| --- | --- | --- | --- | --- | --- | --- |
| Average | 2.1 | 2.1 | 0.0 | 0.0 | 0.0 | 0.0 |
| This Month | 1 | 1 | 0 | 0 | 0 | 0 |
| Last Month | 0 | 0 | 0 | 0 | 0 | 0 |
| octubre 19 | 2 | 2 | 0 | 0 | 0 | 0 |
| septiembre 19 | 2 | 2 | 0 | 0 | 0 | 0 |
| agosto 19 | 4 | 4 | 0 | 0 | 0 | 0 |
| julio 19 | 1 | 1 | 0 | 0 | 0 | 0 |
| junio 19 | 2 | 2 | 0 | 0 | 0 | 0 |
| mayo 19 | 1 | 1 | 0 | 0 | 0 | 0 |
| abril 19 | 3 | 3 | 0 | 0 | 0 | 0 |
| marzo 19 | 5 | 5 | 0 | 0 | 0 | 0 |
| Highest | 431 | 805 | 20 | 24 | 7 | 7 |
| | Unique PVs | Total PVs | Unique In | Total In | Unique Out | Total Out |
| --- | --- | --- | --- | --- | --- | --- |
| Overall | 3,547 | 4,597 | 41 | 45 | 66 | 67 |